We Protect Your Way of Life
Because we live and work in the communities we serve, our independent insurance agents at Schomer Insurance prefer to work one-on-one with you. When you partner with us, you get to skip the run-around of collecting quotes. You get to save yourself the frustration of waiting on large, impersonal companies to get back to you. You get the benefit of only having to provide your information one-time, to a single source, who you can easily contact whenever the need arises. When you partner with us, we will take care of the leg work.
"We've been insured with Schomer Insurance for years. We choose to work with Howard because he is trustworthy and dependable and is always looking out for our best interests. We highly recommend him if you're looking for a quality insurance agent."

— Frank & Brenda (Pierz, MN)
As an independent insurance agency, we can pull quotes, comparison shop policies, and customize the best coverage for you, your family, your business, and your interests. We work with nearly a dozen well-recognized insurance companies — local, regional and national names you can trust — so rest assured your investments are covered. Representing numerous insurance providers also allows us to offer a wide array of policy options to suit your budgetary concerns.
Life constantly throws curveballs. Occasionally, those surprises are unwelcome. This is where Schomer Insurance comes in to assist. We have the claims knowledge needed to alleviate your concerns and "undo" unwelcomed curveballs.
---
At Schomer Insurance we represent the following diverse insurance companies to meet your needs.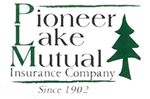 Pioneer Lake Mutual Insurance Company ~ Pierz, MN
For more than a century, Pioneer Lake Mutual Insurance has helped farmers and citizens in central Minnesota. They pride themselves on quality service that delivers results, along with timeliness and a friendly attitude.

North Star Mutual Insurance Company ~ Cottonwood, MN
Since the 1920s, North Star Mutual has served Midwest residents, farmers and small businesses. As their home office remains in a small community, North Star holds firmly to their rural values and emphasizes superior protection with fast, fair, and friendly service.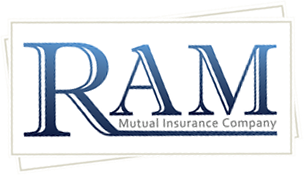 RAM Mutual Insurance Co. ~ Esko, MN
RAM was founded by a group of Minnesota township insurance companies in 1931 to provide reinsurance to these companies. RAM offers a full line of products to approximately 600 independent insurance agencies across Minnesota and serves over 40,000 policyholders.

Progressive Insurance Corp. ~ Ohio
The Progressive Group stays ahead of the insurance industry with new and affordable insurance solutions. Dating back to 1937, the company was the first to introduce reduced rates for low-risk drivers, and then changed the shopping experience by offering comparison rates on the internet.

Foremost Insurance Group ~ Michigan
For nearly seven decades, Foremost has served their markets by providing specialty insurance choices that may not be offered by other companies. Foremost offers mobile home, home, motorcycle, and collectible auto policies. They also have special interest insurance policies for rental, vacant and seasonal properties.

Grinnell Mutual Reinsurance ~ Iowa
In existence more than a century, Grinnell Mutual has long been a trusted source of quality insurance. Based in America's Heartland, the company offers auto, home, farm and business insurance across 12 states, with over 1,600 local independent agencies. Grinnell Mutual is also the largest primary reinsurer of farm mutual companies in North America.

American Collectors Insurance ~ New Jersey
American Collectors Insurance has been a recognized leader, known for attention to detail, excellent service and innovative programs for more than four decades. The company provides affordable agreed value insurance for collectibles and collector vehicles. ACI strives for repeat and referral business by employing professional personnel and cutting-edge technology.

CNA Surety ~ Illinois
Working in all 50 states through a combined network of roughly 40,000 appointed agencies, CNA Surety has the capacity to serve a full range of bonding needs. For more than a quarter century, they have built themselves to be responsive, flexible and focused on satisfying the unique requirements of each customer. CNA provides custom-tailored surety solutions to virtually all segments of the market.